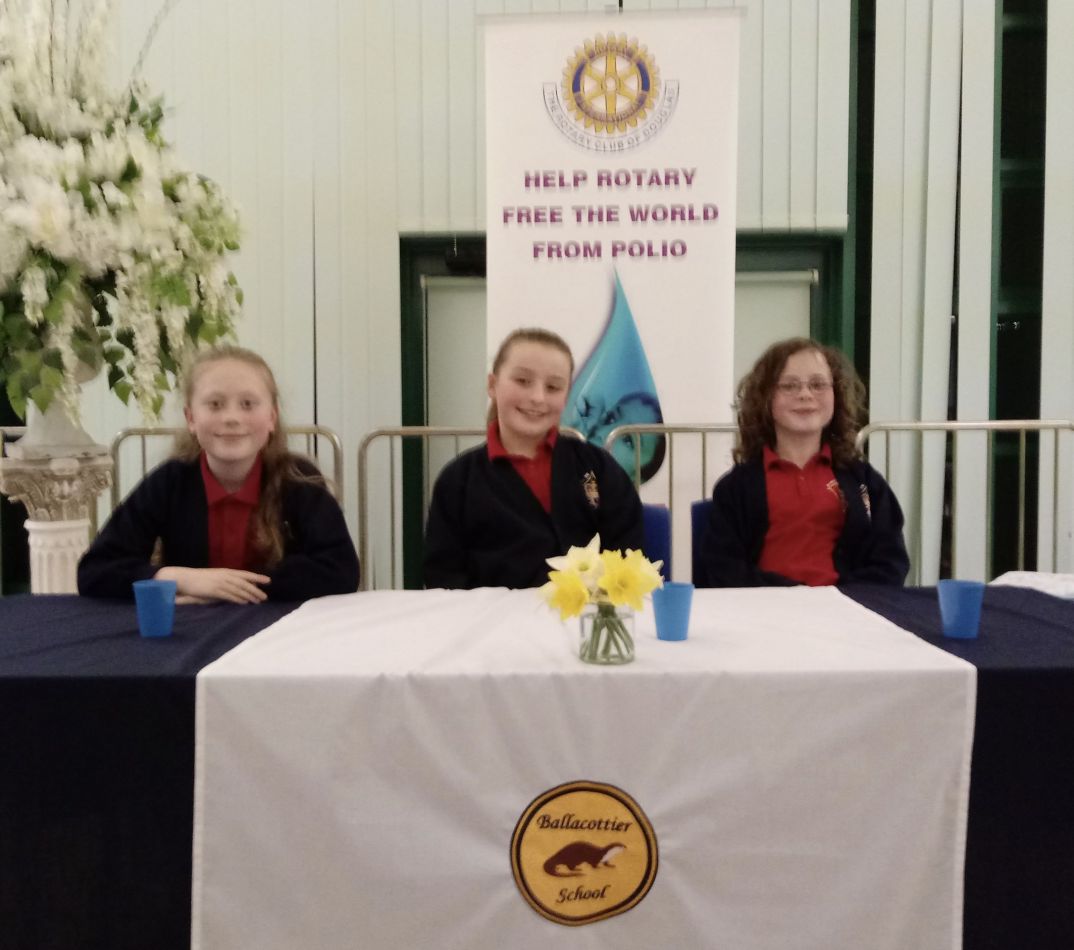 Rotary Public Speaking Competition
On Monday 12th March a group of Jubilee children attended the Rotary Public Speaking Competition at Ballacottier Primary School.
This Public Speaking Competition is a well established and successful competition promoted by the Rotary Club of Douglas.
Each team member takes one of three roles: Chairperson, Speaker and Vote of Thanks. Each team member is allocated a time in which to perform their Role.
Our team spoke clearly and with confidence and were a real credit to the school. Well done to everyone!